"I have had a 42 degree scoliosis curve that was discovered since when I was 10. At that time I starting to see a normal chiropractor that adjusted me manually for years. I stopped feeling relief around the age of 18. My bones were no longer growing and were not moving with adjustments. My thoracic and lumbar adjustments were painful and did nothing to relief any pain I had, which was chronic hip pain and head aches. One of the last manual adjustments on my neck ended poorly. I was adjusted and ended up passing out. At that point my chiropractor said he did not feel comfortable doing manual adjustments on and referred me to Dr Bruce Weiland in Whittier. When I went in for my first consultation I went home laughing because I did not feel the adjustment did anything for me. Matter of fact I told my husband it was a bunch bull…. After a month of use, my husband was the one who noticed my adjustments were lasting longer and doing more for me then the manual ones had the previous 12 years before. I no longer have chronic pain in my hips or headaches. When Dr Weiland retired I used the site to find another provider who used this machine since I know it works the best for me. Dr David Wu has now taken my treatments and added different techniques, depending on what my initial pulstar assessment looks like, he will adjust me either sitting up or laying down Again, I thought at first there could not be a difference but now that I have gone to him for a year I can feel the difference. Thank you for this machine!"
Rebecca V. – Patient
"I have sought out the PulStar machine at participating chiropractors for over 12 years in 4 states because I have experienced that this treatment keeps my neck in place longer than spinal manipulation. I was having headaches after conventional treatment which is a warning sign. I will never agree to any treatment other than the PulStar.
also
The headquarters of our company regularly calls in one of your participating chiropractors to treat approx 2,500 people with the PulStar with 100% satisfaction and success rate."
Becky W. – Patient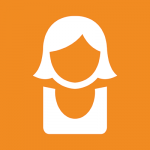 "I like that there's no actual popping, cracking, testing and turning. I like that it's computerized and you can actually see your change. [The display screen] is actually like a guide for [the DC]."
Amber – Patient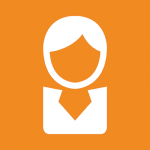 "I called you on Monday to ask for the nearest Pulstar clinician to Vancouver, BC and you kindly provided me with details of the Kaufman Chiropractic Clinic in Bothell, WA. I visited yesterday, explaining that I found manual treatment too rough but had found success with the Pulstar machine in the past. After less than five minutes, I had full relief from the low-grade back pain I've been experiencing for 18 months. Thank you!"
Jonathan – Patient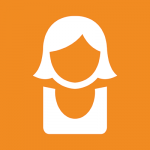 "Last week I was in severe pain after having driven 5 days in a moving van then spending 6 hours on a plane 3 weeks later. After 2 sessions with a PulStar system I was able to walk again without having to eat ibuprofen like candy. I'd like to be able to continue this as well as traditional chiropractic care."
Krista – Patient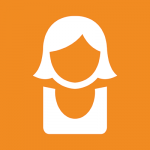 "It's computerized. You can see you're getting better and better over time. It's like a semi-X-ray on a computer."
Arial – Patient
---
Essential Elements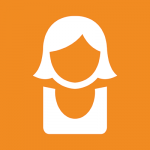 "I suffer from piriformis syndrome. I seek chiropractic care weekly and attend Pilates several times a week to keep my hip from worsening. However, when I ride my horse for more than 2.5 hours, my hip begins to hurt—and hurt a lot. By 3 hours of riding, I'm in so much pain I have to get off my horse and walk around for a few minutes. When my hip reaches this level of pain, it will hurt for a couple of days and be painful when I sleep. I was delighted to find out that the miniPhaser took the pain away the same day I rode, that night and the following day. I did not limp as I usually do and when I visited my chiropractor, and he was amazed as well that my hip was not totally "locked." This is a huge boon for me, as this hip issue becomes an impediment to my dressage riding and long trail riding in the summer. Thanks for making this!"
Jan P.- Patient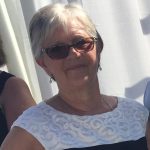 "You have come as my angel of mercy. Three years ago, I fell and broke my ankle, also injuring tendons across the bottom of my left ankle. Even though the bone and tendons did heal, the pain did not go away … Remarkably, within 3 hours of applying [Essential Elements] … I began to feel better. By the second day … the pain was minimal, compared to what it had been. So by the third day, we contacted you again to order more lotion to insure that we never run out."
Click here to read Carrie's full testimonial, which includes a 3-month follow-up of her condition.

Carrie – Patient (British Columbia, Canada)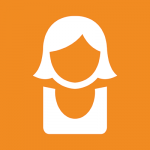 "As a chiropractic assistant in a busy practice, I take care of many hurting patients in a day. Due to the nature of my job, I can easily turn into another person the doctor needs to care for. I started using Essential Elements because my lower back was hurting and was limiting me… After applying Essential Elements to my lower back and gluteal muscles, the pain resolved quickly. To my surprise, I didn't have to reapply any additional lotion. I would recommend this product to anyone with muscle or joint soreness."
Sherrie – Patient (Pascagoula, MS)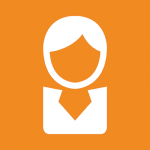 "I am 72 years old and consider myself to be in fair physical condition and reasonably good health. Since being introduced to Essential Elements Lotion, I am convinced it is an 'essential' part of treating/relieving various aches and pains … I was having problems with my neck that went on for about a year … after using the lotion and receiving some additional therapy, I have not had any more issues … Thanks for a great product. Don't want to run out!"
Richard – Patient (Pennsylvania)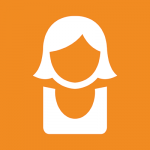 "I have to admit I was skeptical. I have had trouble with shoulder pain for about 20 years. I underwent shoulder surgery … but the shoulder remained painful. I went through physical therapy, took non-steroidal anti-inflammatory medications and used several over-the-counter muscle/pain creams, without improvement. Then I used Essential Elements Lotion twice daily. In about a week, I realized the shoulder pain was no longer waking me at night. After about an additional 2 weeks, I was able to use the cream only on an "as needed" basis. I am pleased to admit my skepticism was wrong!"
Ann – Patient (Maryland)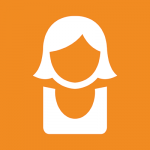 "I was experiencing some swelling and soreness in one knee and accompanying pain in that leg. I dreaded sitting down and getting up. And walking without wincing was becoming more difficult. I did not know what to expect but after the first application, I felt there was some improvement. I continued to use it several consecutive days, once in the morning and a couple of times at bedtime. As I write this, within a week of first applying the lotion to the painful areas, I have no pain in that leg. I will continue to use the lotion and be sure I have a tube with me at home and on trips. Thank you for creating such an easy way to relieve my painful problem."
Judy – Patient (Edenton, NC)